The first and largest agrovoltaic project in Israel has begun!
For the first time in Israel, a construction permit has been issued for the first agrovoltaic project of its kind that will be established by Doral and the Ma'ale Gilboa kibbutz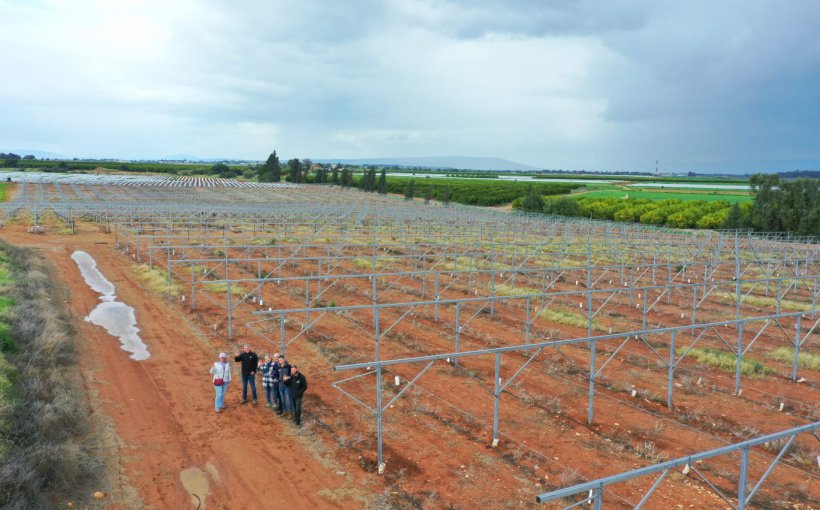 The Emek Hama'ayanot Local Planning and Building Committee has signed a construction permit for an agrovoltaic project – the first of its kind in the country – to be built by Doral and Ma'ale Gilboa. It has received the Ministry of Agriculture's blessing to move forward with this pioneering project. In this unique project, which spreads over about 150 dunams, table grapes, lychees, mangoes and field crops will be grown in a wide range of technologies with solar panels built above them, which will generate green energy with a capacity of about 12 megawatts.
This is the first large agrovoltaic project of many that Doral will establish throughout the country and the world. These projects enable judicious joint use of limited land resources to advance energy goals and food security in Israel.